Okay, take a deep breath.
If you haven't seen the trailer yet then I want to ask you if you are alright? My guess is there was an emergency of some kind because that would be the only reason why you wouldn't be able to watch the trailer. BUT, if you haven't then I'm going to just post it below, and if you have seen it then watch it one more time because why not?
This trailer leaves me all tingly inside.
Han Solo and Chewbaca are shown on the second clip, and a brief glimpse of Princess Leia in the newest trailer but the question that fans have been asking when they see the trailer is, Where the heck is Luke Skywalker, and why can't he be seen in the trailer?
Of course there are theories and some are wondering if he could possibly be the hooded figure with a black and artificial hand on our infamous R2-D2. Some even go as far as to say that he went to the dark side, and working with Kylo Ren. Some believe he IS Kylo Ren.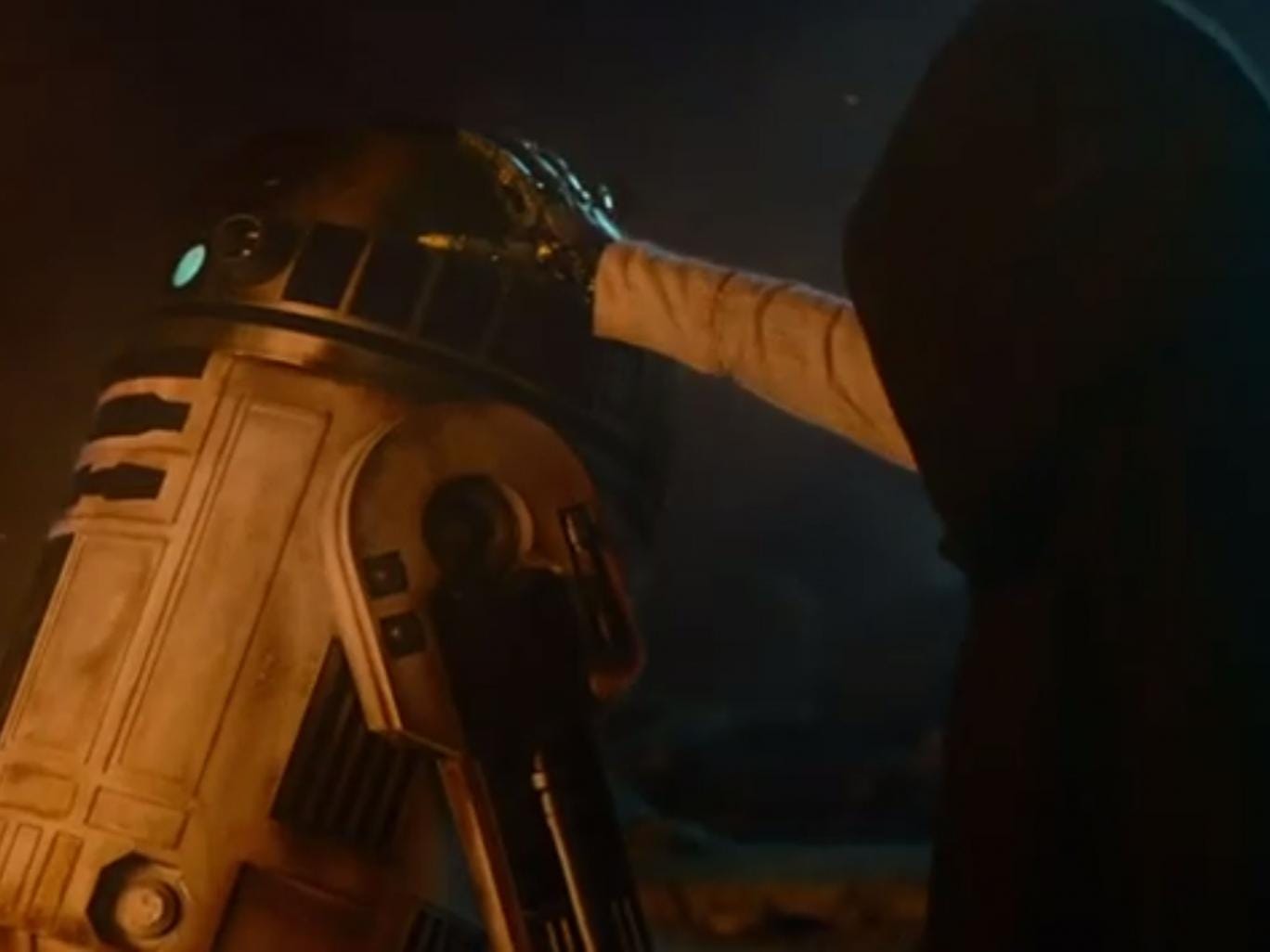 During an event he was asked by the Associated Press about the absence of Luke Skywalker in the trailer and J.J. Abrams replies:
"These are good questions to be asking. I can't wait for you to find out the answer… It's no accident." When someone pleaded WHAT DOES THAT MEAN???, he added, "I can't wait for you to find out the answer."
STOP WITH THE SECRETS J.J ABRAMS!! JUST TELL US YOUR WAYS!! Okay, I'm calm. I'm calm. Of course there is a reason as to why Luke Skywalker isn't in the trailer not to be cruel to his audience I'm sure. According to ScreenCrush, Abrams didn't actually address the rumor that Luke Skywalker IS Kylo Ren.
As we previously mentioned, a few conspiracy minded Star Wars fans have come up with the fan theory that a) because we haven't seen Luke and, b) because Kylo Ren wears a mask, then Luke Skywalker = Kylo Ren.
ScreenCrush says that there are reports that the film won't screen for critics until the day before it opens in theaters. And there are rumors that not only will there be no more trailers, but that the TV spots that run won't use any new footage and everything you've seen so far, is all you're going to get.
Whatever the case is Mr. Abram is not talking. I guess there is no other choice but to sit and wait. Would Luke really turn to the dark side? and if so, what is J.J. Abrams hiding? I guess we have to wait until December 18 to find out, or the 17nth if your in the U.K., lucky Brits.