Sony's struggling handheld has had a hard time gaining widespread appeal especially with stiff competition from Nintendo.
But after the release of the PlayStation 4 things started looking up for the PlayStation Vita because now with the more integrated PlayStation ecosystem gamers have a reason to own one, (other than the fact it already has some pretty sweet games.)
The new PlayStation Vita "Slim" will be available on May 6th while Europe can already purchase the "Slim" model as it launched on February 7th.
The new model will launch exclusively with Borderlands 2 and will be priced at a more affordable $199.
Although the new model has received a slight price drop, there is no price drop for those infernal memory cards on the horizon.
PlayStation Vita "Slim" boasts a 20% decrease in thickness and 15% decrease in the overall weight of the device so it will feel more portable.
In terms of hardware, Sony switched out the more premium OLED display from the old Vita in favor a more cost-effective LCD screen. This might be upsetting to some gamers who preferred the OLED screen, but the compromise is the new PlayStation Vita's lower cost.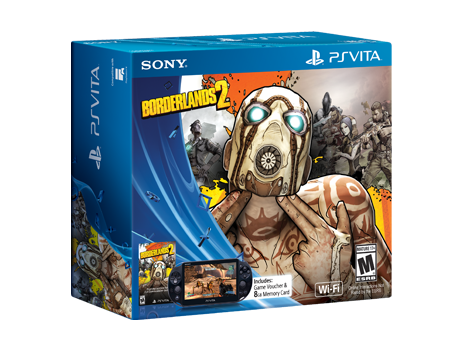 In addition to the lower cost, thanks to the new LCD screen the "Slim" features longer battery life than the previous model.
The design remains mostly unchanged though with the exception of more circular buttons rather than the original Vita's oval ones (wow!). But most importantly, the new model features a smaller back touch pad area that will allow users to grip the device more comfortably without unintentionally activating the touch pad.
But what this reporter is sure most gamers were looking for in a new PlayStation Vita were new colors. Lots and lots of new colors. The PlayStation Vita "Slim" comes in Hot Pink, Blue, Black, Yellow, White and Gold.
Do you own a PlayStation Vita? Or plan to get one? If so, tell us why in the comments!