Marvel's Phase III now has almost all of its directors sorted: Joe and Anthony Russo already have directed Captain America: Civil War (filming wrapped), Scott Derrickson will shoot Doctor Strange, James Gunn is returning for Guardians of the Galaxy Vol. 2. Jon Watts will direct the Spider-Man reboot and the Russo Bros. will be back again for Avengers: Infinity War. Now we can add Thor: Ragnarok to that list!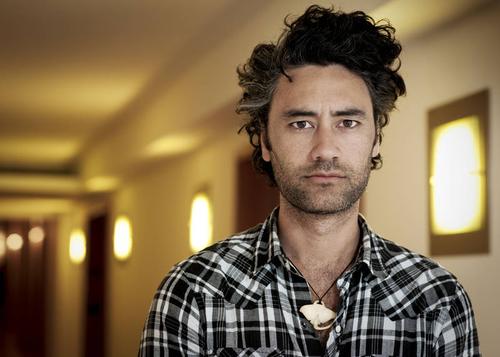 The studio has continued its trend of hiring unlikely folks to helm big-budget flicks, as The Wrap revealed that they've picked Taika Waititi, and even if you've never heard of him then you may have heard of some of his work. He was a writer and director on HBO's Flight of the Conchords, directed two critically acclaimed flicks in Boy and this year's What We Do in the Shadows, as well as starred in Green Lantern – okay, maybe that last one isn't so great.
Waititi is unlikely in that nothing he's done really screams "apocalyptic Norse God Marvel movie." However, that's the approach Marvel has taken so far and it's worked out well for them – Jon Favreau, Joss Whedon, the Russo Bros. and James Gunn were all unlikely choices that ended up making massive successes. I haven't actually seen any of his work (I wiped Green Lantern from memory) so I couldn't make a guess on what Kevin Feige is seeing in him, although given the track record I'm gonna trust them on this one.
What we can do, however, is hazard a guess as to what Marvel is looking for based on the other director choices: Ruben Fleischer (Zombieland), Rob Letterman (Monsters vs Aliens, Goosebumps) and Rawson Marshall Thurber (We're the Millers). Those are all fun comedies with at least some action sprinkled in, which, on first glance, wouldn't fit with the whole apocalyptic thing in Ragnarok, but if you had told me back in 2012 that two brothers whose resume included episodes of Community would make a kickass political thriller then I would have laughed in your face.
I'm glad Waititi beat the other guys out for the job. He'll be their first director of colour which is always a good thing, and he's the most interesting name of the bunch because you can't pinpoint why they hired him, unlike with the others. I hope he offers up an interesting take for Thor's next chapter, as the last two haven't exactly been… well, that great.
Thor: Ragnarok won't be in theaters on July 28, 2017 like that banner suggests – instead it'll be arriving November 3rd, 2017.