Star Wars Episode VIII has officially started filming!!!
Even though it was filming before The Force Awakens came out.
Similar to the start of production on VII, StarWars.com has issued a press release and revealed the new cast – although there's a lack of black-and-white photos of them all sat around a table.
Unsurprisingly, all of the surviving cast of The Force Awakens are returning (although there is a worrying lack of Peter Mayhew on the list) with three exciting new additions: Benicio del Toro, Kelly Marie Tran and Laura Dern. We've known about del Toro for a while now, however Tran and Dern have come completely out of left field. Judging from Tran's IMDb profile this will be her first major film role – however she has done a lot of College Humor sketches – and Dern is best known for her role as Dr. Ellie Sattler in Jurassic Park.
Rey took her first steps into a larger world in Star Wars: The Force Awakens and will continue her epic journey with Finn, Poe, and Luke Skywalker in the next chapter of the continuing Star Wars saga, Star Wars: Episode VIII, which began principal photography at Pinewood Studios in London on February 15, 2016.

Star Wars: Episode VIII, which is written and directed by Rian Johnson and continues the storylines introduced in Star Wars: The Force Awakens, welcomes back cast members Mark Hamill, Carrie Fisher, Adam Driver, Daisy Ridley, John Boyega, Oscar Isaac, Lupita Nyong'o, Domhnall Gleeson, Anthony Daniels, Gwendoline Christie, and Andy Serkis.  New cast members will include Academy Award winner Benicio Del Toro, Academy Award nominee Laura Dern, and talented newcomer Kelly Marie Tran.

Star Wars: Episode VIII is produced by Kathleen Kennedy and Ram Bergman and executive produced by J.J. Abrams, Jason McGatlin, and Tom Karnowski. Joining the production crew will be some of the industry's top talent, including Steve Yedlin (Director of Photography), Bob Ducsay (Editor), Rick Heinrichs (Production Designer), Peter Swords King (Hair and Make-Up Designer), and Mary Vernieu (US Casting Director). They will be joining returning crew members Pippa Anderson (Co-Producer, VP Post Production), Neal Scanlan (Creature & Droid FX Creative Supervisor), Michael Kaplan (Costume Designer), Jamie Wilkinson (Prop Master), Chris Corbould (SFX Supervisor), Rob Inch (Stunt Coordinator), Ben Morris (VFX Supervisor), and Nina Gold (UK Casting Director). 

Star Wars: Episode VIII is scheduled for release December 15, 2017. 
Aaaand there's even a teaser! Sorta!
What this seems to confirm is that
VIII
will be picking up right where
The Force Awakens
left off, which is something I've been trying to convince people of since December 18th. Will there have been a passing of time for the rest of the galaxy? Most likely. That opening crawl isn't gonna fill itself.
Benicio del Toro was originally reported as a new villain way back in July, and there have been rumblings of a second female lead for several months now, with original rumours pegging her as the daughter of Han Solo – now that would be interesting.
I have a strong suspicion that del Toro will be playing some sort of crime lord a la Jabba the Hutt; back when news started to break of a new female lead there were reports that all of the actors were doing chemistry tests with John Boyega, creating speculation that Finn could finally get some luck and fall in love with a girl. It's a safe bet that Finn and Poe will be going off on a mission in VIII (so as to grow their blossoming bromance), and her character could be someone who helps them out along the way.
Laura Dern? I dunno. The popular speculation at the moment is that she's Rey's mother (and, by default, Luke's wife/partner), however I feel like that would be too obvious. All I have to say is that it's incredible that six of the main characters in this trilogy are women – Daisy Ridley, Carrie Fisher, Lupita Nyong'o, Gwendoline Christie, Laura Dern and Kelly Marie Tran – which is more than the previous two trilogies had put together. Woo!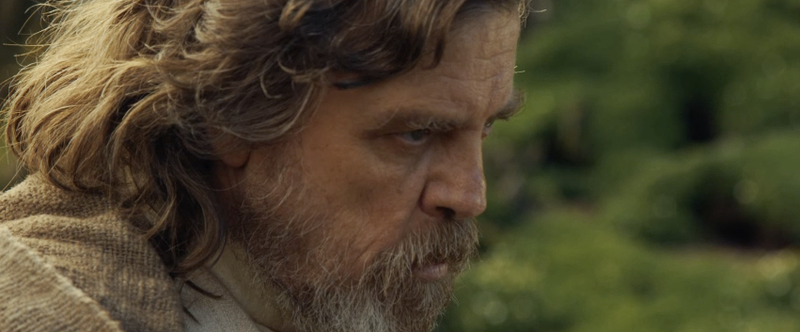 What do you think of the new cast? How will Episode VIII play out? Sound off below!