POTENTIAL SPOILERS. SPOILERS!
The bony weapon of mass destruction, Doomsday, might appear in Batman v Superman: Dawn of Justice, according to a report from Bleeding Cool.
Superman fans will know Doomsday as that weird ugly thing that killed Superman during the 1990's Death and Return of Superman storyline. The killing machine also made an appearance in Smallville but if these reports turn out to be true then Doomsday will make their first silver screen appearance ever, breaking the cycle of Lex Luthor-General Zod as main villains in Superman films.
Bleeding Cool makes these reports from sources "who have been rather reliable in the past" who saw designs Batman v Superman designs for the character. They say this could mean it's only for promotional purposes, or for a flashback or that there might be changes in the production process. Who knows?
A few weeks ago, Unleash The Fanboy reported on rumors that Superman will die in one way or another at the end of the film, so could these new rumors have something to do with that?
It is unlike that Doomsday will appear in the film, however, and this reporter doesn't trust these reports from Bleeding Cool because they said something about Superman and Teen Titans writer Scott Lobdell "masterminding" a comic book storyline, when everyone knows that Scott Lobdell isn't capable of masterminding anything on his own.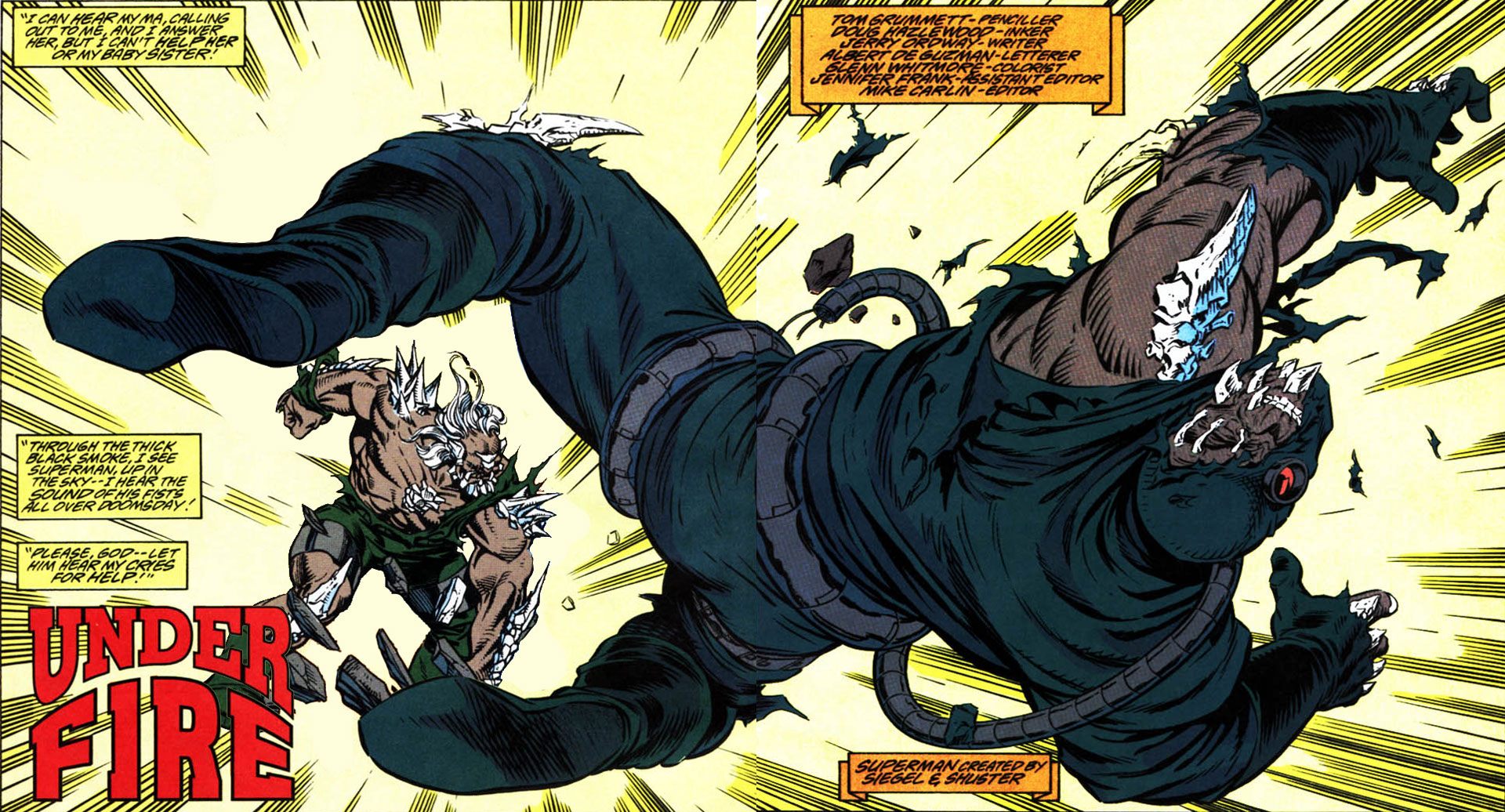 This reporter is just prejudiced that way.
Keep it Unleash The Fanboy for more headlines about Batman v Superman: Dawn of Justice that end with question marks.